Ward 3 Civic Election Candidate Forum
Come out and meet the Mayoral, Councillor and School Trustee candidates seeking your vote!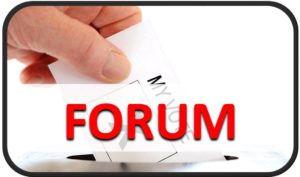 Sunday, Oct.1 @ 6:00 pm – 9:00 pm at Vivo. (Main Floor, near Jugo Juice.)
@ 6:00 pm : Meet & Greet with the Candidates
@ 7:00 pm: The Forum will commence and questions are determined in advance to ensure they come from the community, not supporters of a particular candidate.
Send your questions to advocacy@northernhills.ab.ca.
Please RSVP here if you are coming to ensure we have enough seating for everyone.
Participants:
Separate School T

rustee Linda Wellman (acclaimed)

Public School Trustee Candidates:

Nimra Amjad

Althea Adams

Kim Tyers

Laura Hack

Councillor Candidates:
Ian McAnerin

Jyoti Gondek

Connie Hamilton

Jun Lin
Mayor Candidates:
David Lapp

Dr. Emile Gabriel

Curtis Olson

Bill Smith

Andre Chabot

Larry Heather

Naheed Nenshi