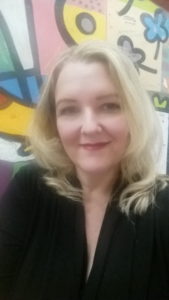 It seems impossible that we are already ringing in 2018 as 2017 seems like such a blur. There is so much that hasn't been completed but in reflection there were many positive steps in the right direction that the NHCA has made.  There have been any well attended events , many programs delivered, many new initiatives/committees started, many new relationships developed and many plans for the future of the NHCA have put into motion. Overall a successful 2017 but it couldn't have been achieved without the hard work of our volunteers, committee leaders, board members and operational office staff support who I am so grateful for.
I am not a big follower of astrology but 2018 is the Year of the Dog. When I was looking for what that might mean, everything I read pointed to an eventful year marked with change that is focused on the human condition, activism, intelligence and social awareness. If this is even slightly true, the NHCA is prepared to be a vehicle for social improvement for our community in the new year. 2017 was a year of building foundations, redefining our culture as a board and building of the basic knowledge/understanding into the teams so that we are ready to move from a jogging pace to a full out sprint.
I don't usually make New Year's resolutions but this year I am making one to ensure I am ready for a marathon 2018 year. I am making a commitment to fill up my own cup and keep it full.  We can't give more of ourselves than we personally have to give so I plan fill up my cup to the brim with health and wellness to give me energy, self-reflection time to increase my confidence, knowledge so that I can share my learnings and a bit of self-love so that I can balance this crazy life of work-family-community.
As we kick off this New Year I wish for you all a Very Full Cup. Happy 2018.
Leah Argao
President – Northern Hills Community Association
Follow us for up to date news, info and events in the NHCA!