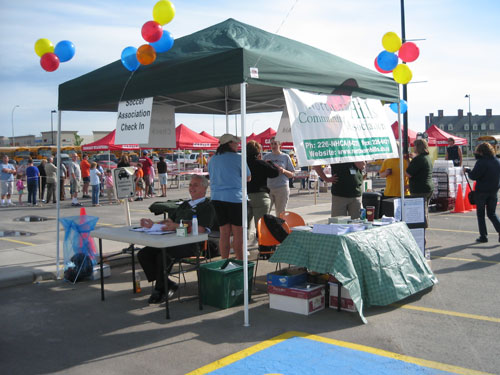 These communities range from established to relatively new residential developments located in the north of north central Calgary, bordered by Deerfoot Trail to the east, Beddington Trail to the west and south, and Stoney Trail to the north. The current population of these communities is in the order of 57,000 people and is expected to grow to about 60,000 people when completely developed. The population encompasses a wide variety of ethnic and socio-economical backgrounds. Click on the community links above for the most recent City of Calgary community profiles (using municipal census data from 2014 and national census data from 2011).
The area is currently served by two City Councillors (Ward 3 & Ward 4), one MLA (Calgary-NorthernHills), and two MPs (Calgary-Skyview and Calgary-Nose Hill).
There are currently two golf courses in the area, as well as many restaurants and retail stores. The Landmark cinema and the Vivo recreation facility, co-located with the library, are located in the heart of the area, by the multi-services building (police, fire) and the North Pointe park and ride, the home of a future Green Line North LRT station. The area also includes commercial/retail and light industrial business parks: Stoney Industrial areas (which include "The District" development, and are planned for the Nose Creek valley, both north and south of Country Hills Blvd) and the planned Aurora Business Park.
The Northern Hills area is home to several elementary and middle schools, both CBE and CCSD, and one Catholic high school, Notre Dame. Some children in the area bus to several different elementary, middle and high schools, dependent on community of residence. Please visit the CBE or CCSD websites for information.
The NHCA currently maintains an office in Vivo. Being the recognized voice for these rapidly developing communities, we are very active in the areas of community advocacy, community planning and development, beautification and enhancement, sports and recreation, and traffic and noise issues.
We operate the largest community-based, grassroots children and youth soccer program in Calgary with around 1200 registered children playing on local fields each spring-summer, and has a large women's recreational (grassroots) soccer program which plays year round, both outdoor and indoor. For more information on NHCA sports programs, visit our sports pages by clicking on the Sports menu item, above.
The NHCA also publishes the only official community association newsletter, delivered free monthly to approximately 19,500 homes and businesses in the Northern Hills area: the Northern Edge News.